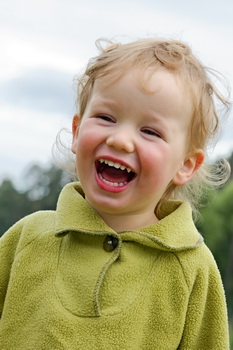 We look forward to your first visit to our office. The American Academy of Pediatric Dentistry, recommends that your child visit the dentist by his/her 1st birthday.
The initial office visit will consist of an oral examination, possible x-rays, and a parent consultation with Dr. Carter. Treatment does not begin on the first visit, unless an emergency or painful situation exists.
You can make the first visit to the dentist enjoyable and positive. Your child should be informed of the visit and told that the dentist and their staff will explain all procedures and answer any questions. The less to-do concerning the visit, the better.
It is best if you refrain from using words around your child that might cause unnecessary fear, such as "needle", "shot", "pull", "drill" or "hurt". The office makes a practice of using words that convey the same message, but are pleasant and non-frightening to the child.
We encourage you to stay with your child during treatment. Preventive health is a family affair, however, there are some guidelines to be considered:
If you are present for treatment, you should be the dentist's silent partner. You may pat your child or offer some words of support or praise, but remain calm and quiet.

Do not repeat the dentist's requests of your child and do not raise your voice.

The dentist's attention should not be divided between you and your child, and the child's attention should not be divided between you and the dentist.
For your convenience prior to visiting our office, please print out and complete the new patient form

We strive to make each and every visit to our office a fun one!
---